The First Working Day of the Year of the Rat
Today is the first day of work after the Chinese New Year holiday. This is a special start due to the coronavirus.
In order to ensure that the coronavirus will not enter any corner of the factory, according to the relevant local and national government rulers and requirements, Hucais takes the following measures to prevent and control the coronavirus.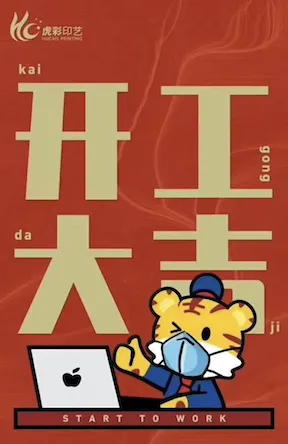 1. Employees can choose to work at home or return to the factory according to their work and physical conditions.
2. Each employee must sign the letter of commitment for coronavirus prevention and control with the factory, including daily report of one's physical condition and location.
3. Masks must be worn when entering the factory and public areas.
4. Check the temperature of each employee twice a day.
5. Staff will bring their own cutlery during the lunch break. Different departments have lunch at different time.
6. Have fewer meetings and less group activities.
7. Wash hands frequently and keep ventilation.
8. Disinfect the whole factory twice daily before and after work.
As a responsible enterprise, we will ensure the safety of our employees and products!
We believe that the advance of science and technology,
the improvement of human immunity will eventually overcome the present and future viruses.
We wish you all good health and safety!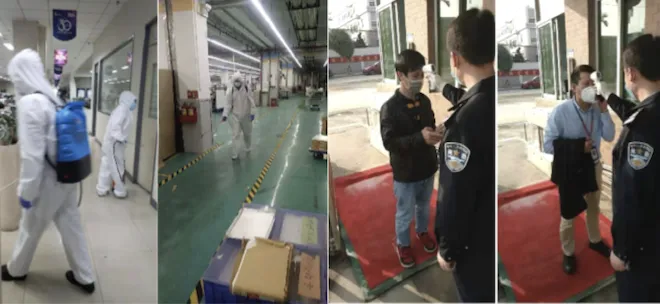 Feb, 10th 2020